A collection path allows you to automatically contact your customers by email when invoice payments are outstanding. They can be configured to send gentle payment reminders when invoices are about to become due, or stronger worded emails when invoices are overdue.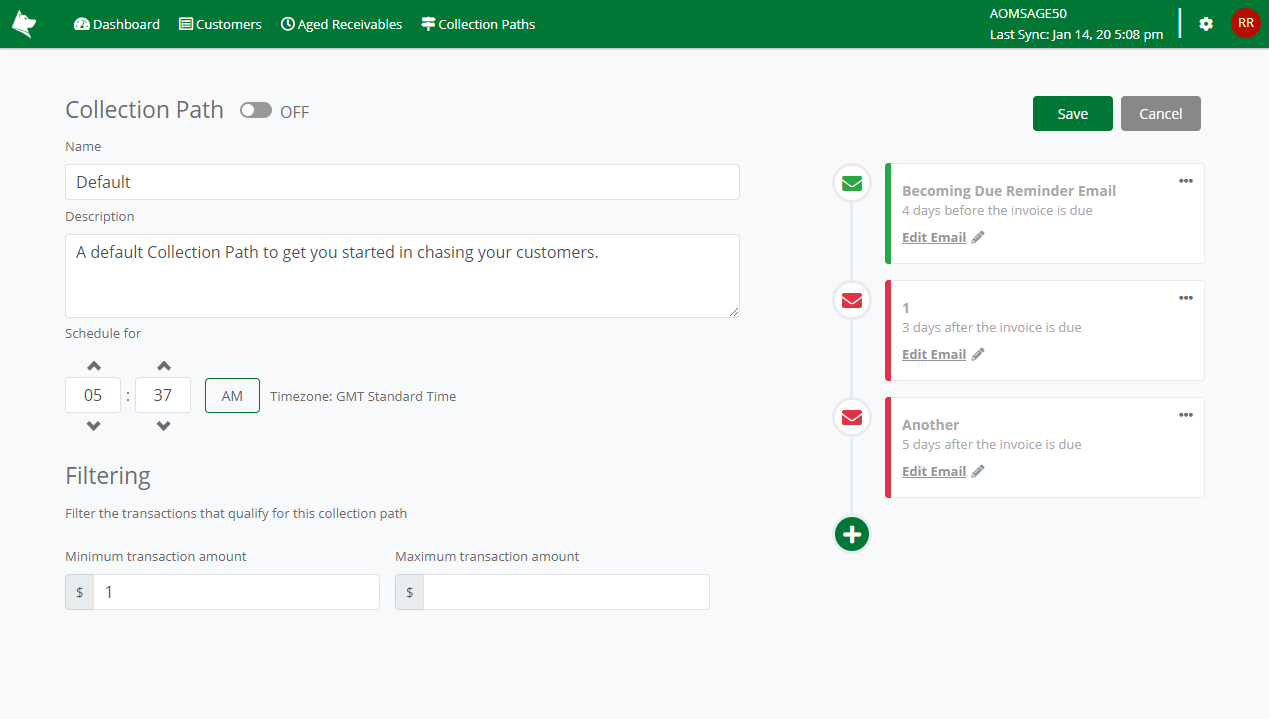 Global Settings
To configure some global settings for Collections Paths please see Collection Path Settings
Was This Article Helpful?
---