Share feedback
Thanks for sharing your feedback!
A Collection Path allows you to automatically contact your customers by email when invoice payments are outstanding. They can be configured to send gentle payment reminders when invoices are about to become due, or stronger worded emails when invoices are overdue.
When you first link Credit Hound to your accounting system, you will have an initial Collection Path (named 'Collection Path 1') that gives you an example path to start chasing your customers.
Automatic chasing with more than one Collection Path
Having multiple Collection Paths allows you to chase your customers in different ways for invoice payments that are outstanding. For example, you may have a different Collection Path for your 'Key' customers compared to your 'Problematic' customers. This means you can alter the steps per path individually, allowing you to change the tone, customize the email content and language required to target your customers.
Multiple Collection Paths
You can create up to 10 Collection Paths for chasing your customers.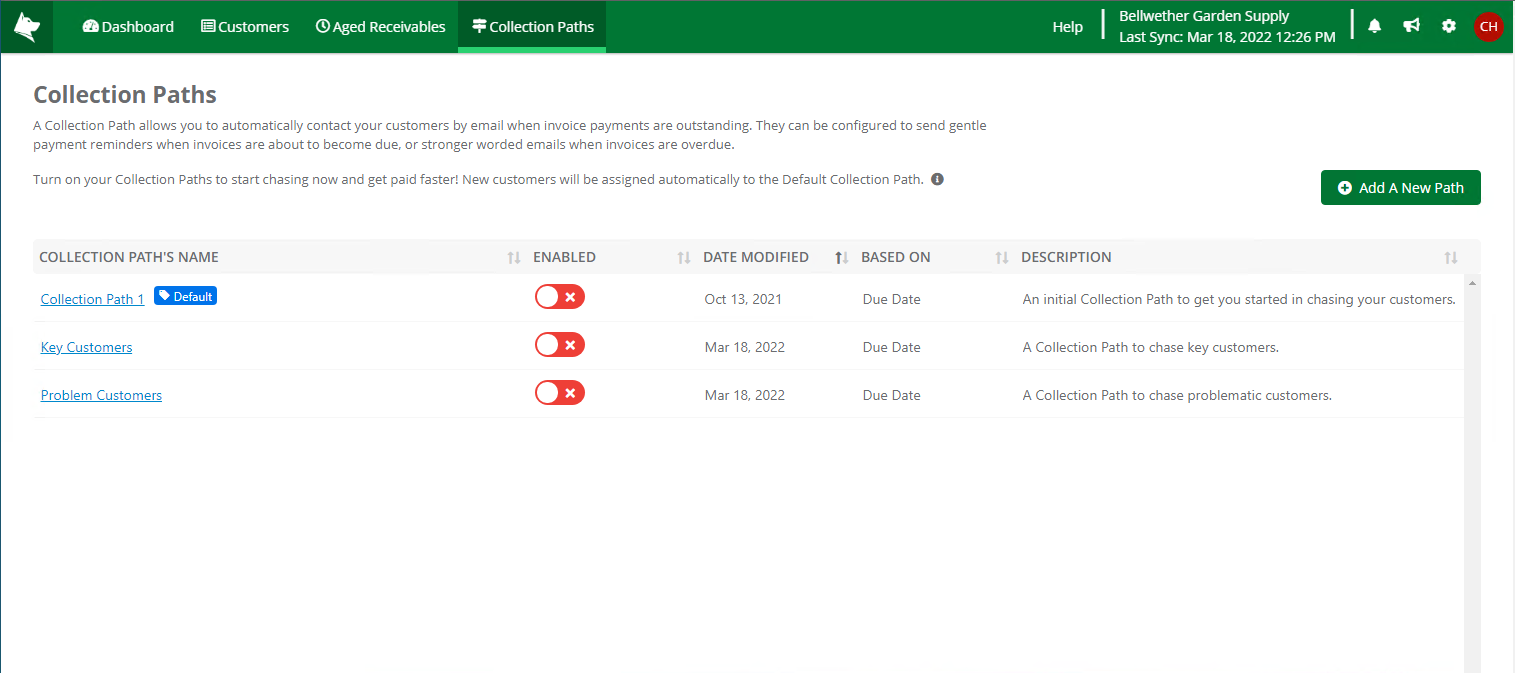 Collection Paths When you navigate to the Collection Paths screen, you will see a list of the Collection Paths that you have setup. The Default Collection Path is denoted by the 'Default' tag against the Collection Path.
Click on the 'Add Path' button to get started in creating new Collection Paths! You can then setup your Collection Path, adding the steps and corresponding email templates to chase your customers for outstanding invoices.
Global Settings
To configure some global email settings used by your Collections Paths please see Email Settings.
---
What's Next