Incoming replies to your outbound emails can be seen in the Activity Panel on the Customer Screen, allowing you track the email communication history with your customer.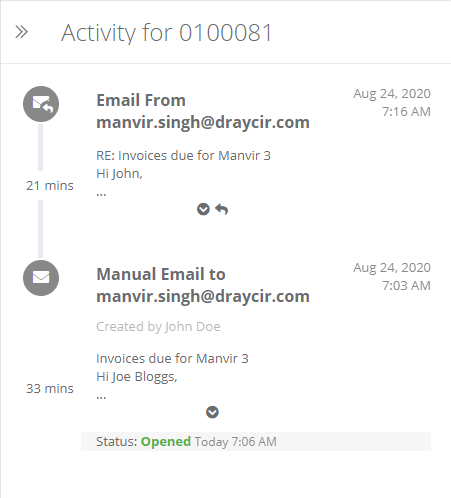 The email reply from your customer will show on the Activity Panel with the title Email From.
Incoming Email Attachments
Email replies from your customers may include attachments. For example, your customer may have replied to your email advising that payment has been made and attached a copy of their Remittance Advice.
When opening a received email email, if there are any attachments, you can view the filename and extension towards the top of the email.
You can also click on the attachment name to download the attachment to your computer.
Replying back to an email
To reply back to the customer, click the reply icon which is directly underneath the activity entry.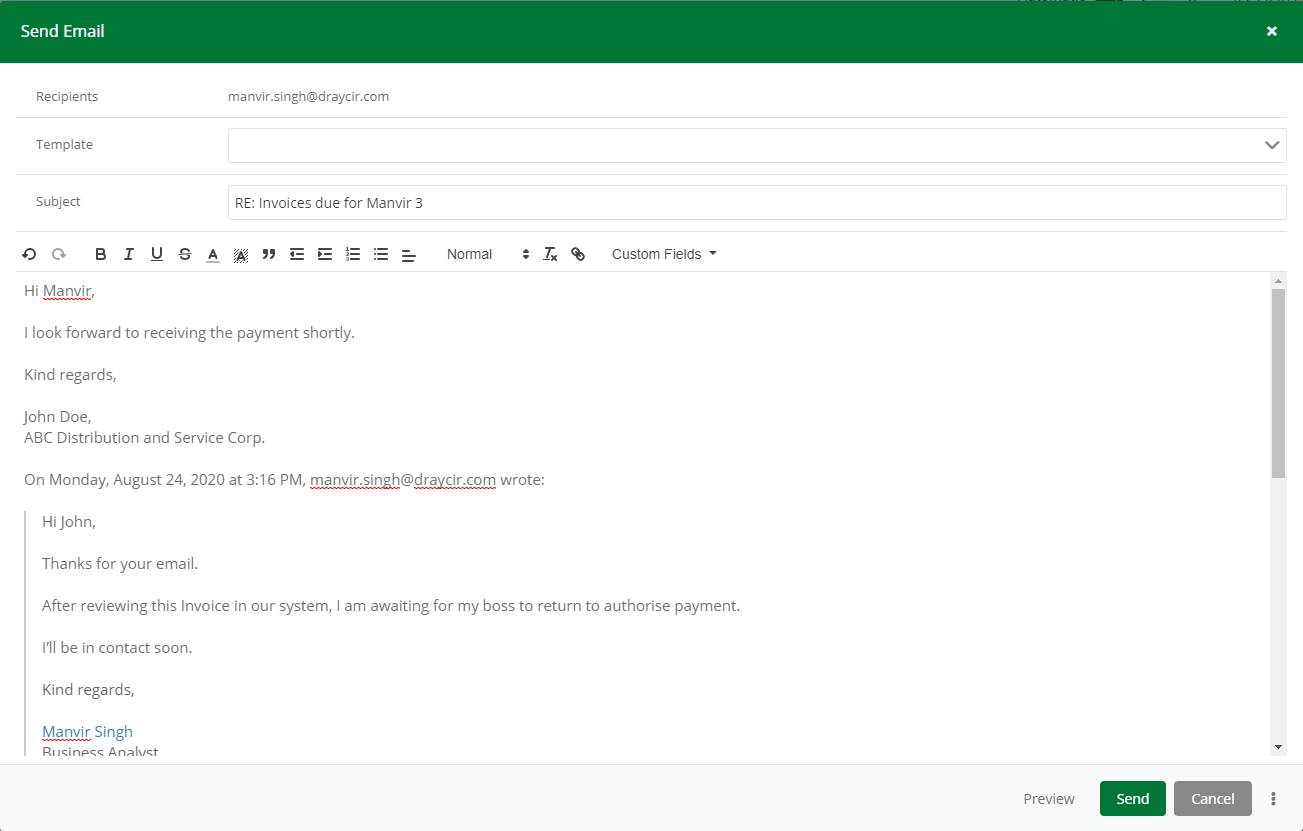 Email Editor - After Replying to Email
Once you have clicked the reply icon, the email editor will appear. The editor shows the thread of previous emails that have been sent to the customer as well as any previous replies. You can enter your email response and click Send.
---
What's Next