Emails sent to your customers via Automatic Chasing use the default contact details for that customer, which can be seen in the contacts panel on the Customer Screen. This contact is also used to populate the To field when you send a manual email.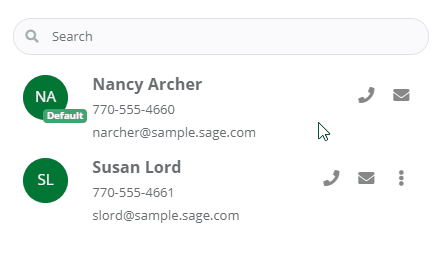 The default contact is always displayed at the top of the list with a small green Default tag next to the contact initials.
Change Default Contact
Click on the icon with 3 vertical dots next to the contact you want to set as default.
When the pop-up menu appears, click Set as default contact.
On the confirmation dialog, click Confirm.
The new default contact will appear at the top of the list in a few seconds.
Was This Article Helpful?
---